Our office
Advising the international community in Japan on tax issues since April 2008
We are a professional tax accounting firm serving the international community in Japan. Much more than just number crunchers, we aim to be your trusted advisors on money matters in Japan.
Management Policies
At Yoshimoto Tax Services, we firmly believe that acting in sincerity and in good faith is the key to gaining the trust of our customers. As such, we strive for clear communication and rapid response in all our dealings with clients.
Principal: Atsuko Yoshimoto (Certification Number: 109761)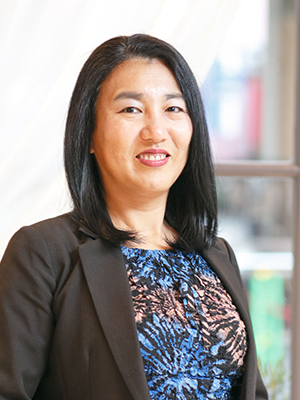 Yoshimoto Tax Services was set up by Atsuko Yoshimoto, Certified Public Tax Accountant, in Amagasaki in 2008. We are friendly and trustworthy in our business dealings with our clients and to act with integrity at all times. We have extensive experience with cross-border transactions and can therefore offer expertise on a wide range of international taxation issues. Naturally, we offer services in English.
We began a new chapter of our business in 2017, offering support to Japanese companies expanding into Sri Lanka.
| | |
| --- | --- |
| 1988 | Graduated from Department of English, Doshisha University Faculty of Letters |
| November 2007 | Registered as a Certified Public Tax Accountant |
| January 2008 | Established Yoshimoto Tax Services |
| January 2013 | Certified in IFRS (International Financial Reporting Standards) |
| February 2013 | Certified as a Support Agency for Business Innovation |
Office overview
Office name
Yoshimoto Tax Services
Principal's name
Atsuko Yoshimoto, Certified Public Tax Accountant
Address
6-8-6-103 Tsukaguchi-cho, Amagasaki-shi, Hyogo 661-0002 Japan
Telephone number
+81-6-6423-7871
Fax number
+81-6-6423-7872
Web site URL
English: https://www.yoshimototax.com/en/
Japanese: https://www.yoshimototax.com/
Access

Parking available
20 minutes' walk from Tsukaguchi Station North Exit (Hankyu Kobe Line)
* Pick-up from station available on request.
5 minutes' walk from Tsukaguchi 6-chome bus stop (Itami City bus)
3 minutes' walk from Amakita Shogakko-mae bus stop (Amakita Elementary School) (Amagasaki City bus)